Guinness Open Gate Brewery
Thomas St, Ushers, Dublin
Sing Street
Guinness Open Gate Brewery
More Film Info
1. The Irish feel-good film of the year. 2. Luscious 80s synth-pop soundtrack. 3. Jay-Z was such a big fan he emailed director John Carney to say he loved the movie.
Synopsis
Sing Street takes us back to 1980s Dublin where the recession forces 14-year-old Cosmo out of his comfortable private school and into survival mode at the inner-city public school where the kids are rough and the teachers are rougher. He turns to music and forms a ragtag band, shooting scrappy music videos, and finding refuge and love with the beautiful 16-year-old Raphina.
More Information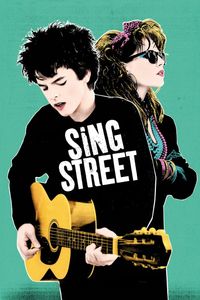 Rating:
12A
12A Certificate
Films classified 12A have been deemed appropriate for viewers of twelve and over. However, they can also be seen by younger children - provided they are accompanied by an adult who has deemed the film appropriate viewing for that child. In such cases, IFCO strongly recommends that parents/guardians make informed decisions by accessing the consumer advice available on this website.
Country:
United Kingdom, Ireland, United States
Genres:
Comedy
Drama
Musical
Romance
Film Credits
Producer:
Paul Trijbits
John Carney
Kevin Scott Frakes
Martina Niland
Raj Brinder Singh
Anthony Bregman
Christian Grass
Starring:
Aidan Gillen
Lucy Boynton
Maria Doyle Kennedy
Ferdia Walsh-Peelo
Jack Reynor