Happenings@ Law Society Dublin
The Law Society, Blackhall Place, Dublin 7
Mamma Mia!
Happenings@ Law Society Dublin
Synopsis
An independent, single mother who owns a small hotel on an idyllic Greek island, Donna is about to let go of Sophie, the spirited daughter she's raised alone. For Sophie's wedding, Donna has invited her two lifelong best girlfriends--practical and no-nonsense Rosie and wealthy, multi-divorcee Tanya--from her one-time backing band, Donna and the Dynamos. But, Sophie has secretly invited three guests of her own.
More Information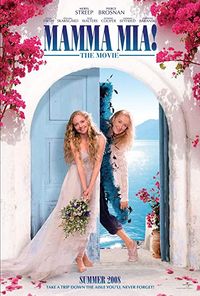 Rating:
PG
PG Certificate
Generally, a film classified as 'PG' will be suitable for children aged eight and over. However, as some elements within the film might be unsettling for some viewers, it is strongly recommended that parents/guardians - who know their own children best - consult the consumer advice available on this website before deciding on what is appropriate.
Country:
United Kingdom, United States, Germany
Genres:
Comedy
Musical
Event Cinema
Romance
Film Credits
Producer:
Judy Craymer
Gary Goetzman
Starring:
Julie Walters
Nancy Baldwin
Meryl Streep
Amanda Seyfried
Pierce Brosnan
Colin Firth
Stellan Skarsgård