Happenings@ Law Society Dublin
The Law Society, Blackhall Place, Dublin 7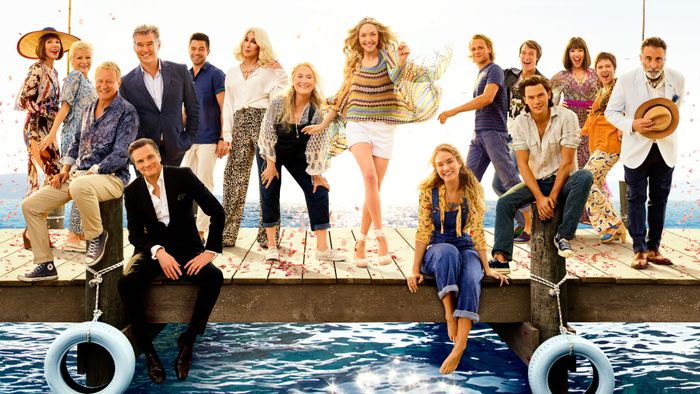 Mamma Mia! Marathon
Happenings@ Law Society Dublin
YES, It's happening (ahem) people, so get excited. BOTH Mamma Mia films in the one day. Get down to The Law Society and then get down some more to all your favourite ABBA tunes featured in the films. Doors open at 3.30pm and the first screening will start at 4pm. Get your platform boots polished up.
We'll start at the start. Donna (Meryl Streep), an independent hotelier in the Greek islands, is preparing for her daughter's wedding with the help of two old friends. Meanwhile Sophie, the spirited bride, has a plan. She secretly invites three men from her mother's past in hope of meeting her real father and having him escort her down the aisle on her big day.
And of course you'll be in the mood for more Greek/Swedish fusion fun, so grab a snack and settle back down for Mamma Mia 2.
In 1979 young Donna, Tanya and Rosie graduate from Oxford University -- leaving Donna free to embark on a series of adventures throughout Europe. On her journeys, she makes the acquaintances of Harry, Bill and Sam -- the latter whom she falls in love with, but he's also the man who breaks her heart. In the present day, Donna's pregnant daughter, Sophie, dreams of renovating a taverna while reuniting with her mother's old friends and boyfriends on the Greek island of Kalokairi.
Book tickets for the Double Bill, or there will be the option to purchase tickets for each individual movie if you can't join us for the entire day. The Double Bill will be €17.50 + VAT & booking fee and each movie will be €10 + VAT and booking fee.
Here at Happenings we loooove to be environmentally friendly and strive to make all our events as sustainable as possible. In that regard, we highly encourage all our smashing Happenistas to arrive by bike or public transport. The Law Society is very well catered for buses with the 37, 39, 39A and 70 all stopping right outside the door. Also, the Museum and Smithfield Red Line Luas stops are within very easy walking distance.
Finally, we'd be very appreciative if you left no trace, we will have general and recycling bins on site to pop any rubbish into during and after the event.
Synopsis
Mamma Mia Double Feature - Mamma Mia! & Mamma Mia: Here We Go Again!